"The DFS Coach Support Program provided FDJFL
coaches with a new found self-belief in what they can do, why they are doing it and how to do it. AFL South East will continue to support programs such as DFS to ensure our coaches have access to great development & coach education. We encourage clubs to consider such programs to further assist their club coaches."
Cam Roberts
Football Development Manager
AFL South East
---
"We can all highly recommend the DFS Coach Support Program to any clubs who want to assist, train and develop their coaches, which in turn certainly provides a better opportunity for the development of the kids."


Glenn Harrington
President
Panton Hill JFC (NFL)
---
"Clubs looking to truly develop young players
need to incorporate Dynamic Footy Skills into their system by exposing all junior coaches to the Coach Support Program."
Gary Samuel
Junior President
Maribyrnong Park FC (EDFL)
---
"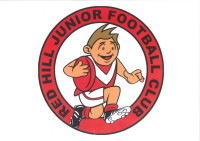 Our goal as a Club is provide the best Coaching experience on the Mornington Peninsula, and undertaking the DFS Club Support Program has been integral in achieving this. We will definitely continue and expand the relationship with DFS over the next 12 months as the return on investment has been truly worthwhile."
Tom Ivanovic
President
Red Hill Junior Football Club (MPJFL)
---
"I thought the day went fantastically well and after speaking to the Coaches at the conclusion of the program, the feedback was only positive. I knew from watching my son go through a couple of your programs that the game sense training drills would be really well received, but the guys got just as much out of the theory sessions and discussions that
resulted."
Mark Muscat
Director of Football
South Morang Football Club (NFNL)
The Pascoe Vale Football club engaged the Dynamic Footy Skills team to run our junior coaches through their Coach Support Program and our coaches, support staff and committee were all thrilled with the results.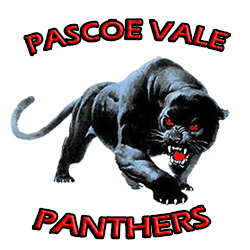 The feedback from our coaches was that they were impressed with the professionalism of all the DFS coaches and it opened their eyes to new and different methods of training young footballers. Having access to the latest training methods really gave our coaches a focus for the season ahead.
The Saturday training session of theory and practical work was a really good day. Well run and organised and all the DFS coaches were extremely enthusiastic and accommodating with all from our club who participated in the program.
Overall we could not be happier with the DFS team and the results we got from the Coach Support Program. The Pascoe Vale Football Club looks forward to continuing the relationship with DFS in the future.
Andrew Goss
Pascoe Vale Football Club (EDFL)
---
Frankston Dolphins Football Club have enjoyed the benefits of working with Dynamic Skills.
We have developed a whole club philosophy based on set beliefs and understandings.
Giving the children the opportunity to have fun and then desire to play the following year are the key goals. Our coaches and support crew have developed sound knowledge, skills and understanding of training drills and game day strategies.
Thank You Dynamic Footy Skills!
Michael Block
Coaching Coordinator
Frankston Dolphins Football Club (FDJFL)
---

Thank you, to you and your magnificent team for another season of informative and instructional sessions.
Our coaches have given nothing but positive feedback following their teams sessions. Once again all coaches and players have gained the knowledge and skills to continue to improve throughout the year.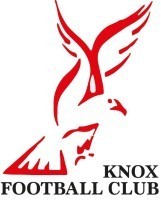 DFS has again shown the ability of their coaches to relate their message from basic skills to players from U8, right through to our U17 Teams which benefited from match sense and game strategy drills.
We look forward to again partnering with DFS next year.
Darren Bent
Development Co-ordinator
Knox Junior Football Club (EFL)
---